Enhanced Security

It has enhanced security funtions of CCTV monitoring and Guard / Porter call. Plus, It is able to be a faster communication when assistance needed.

Convertible

It can be installed to all door entry environments from a single house to an apartment complex.

Expandable

It is expandable up to 2 monitors, 2 door cameras and 2 interphones and increases convenience from one location.

Wide LED Display

Usability is upgraded With 7 inch premium LED display.
FUNCTION
Visitor identification and call via smartphone(CGW-M2I)
CCTV Monitoring
Guard Call & Talk
Porter Call & Talk
Video talk and door lock release enable
Compatible with Single House and Apartment Complex
Expandable up to 2 monitors, 2 door cameras and 2 Interphones (Only available when using as FINE VIEW for single house)
SPECIFICATION
Power source

CMV-70S : AC 100-240V, 50/60Hz
CMV-70SD : DC 24V(from CMD-404FUD)

Display

7 inch wide LED display

Mount type

Wall-mounted type

Operating temp.

0ºC~+40ºC

Distance

28m(0.5mm) / 50m(0.65mm) / 70m(0.8mm)

Dimension(mm)

244(W)×180(H)×32(D)
WIRING DIAGRAM
Single House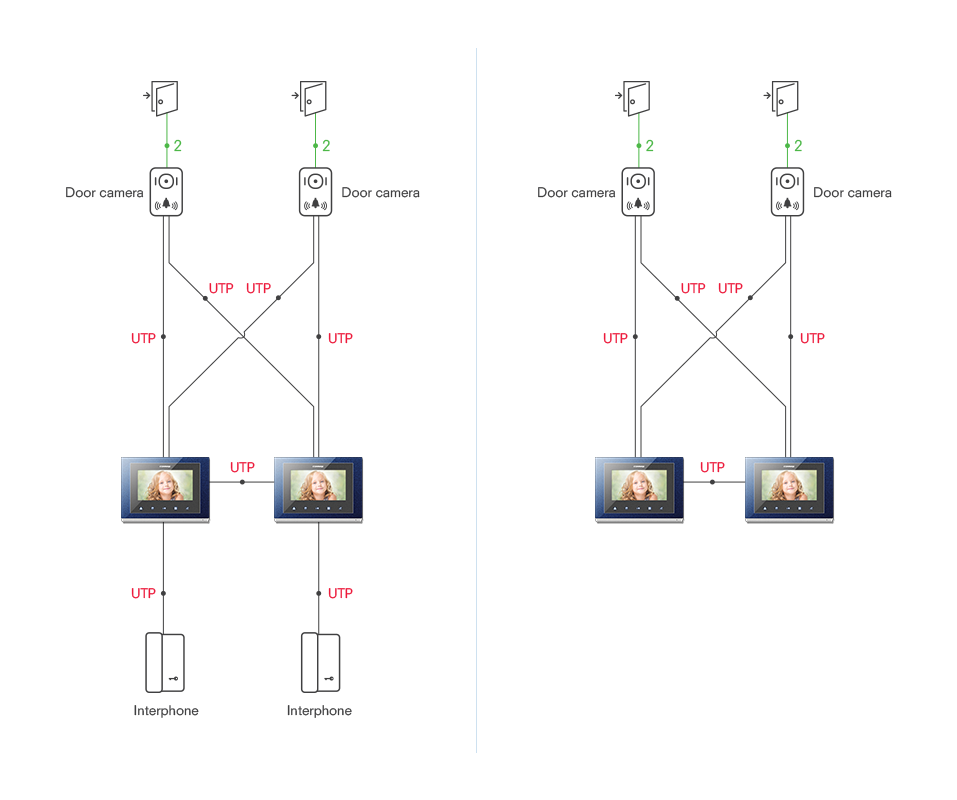 Small Apartment (2 wires)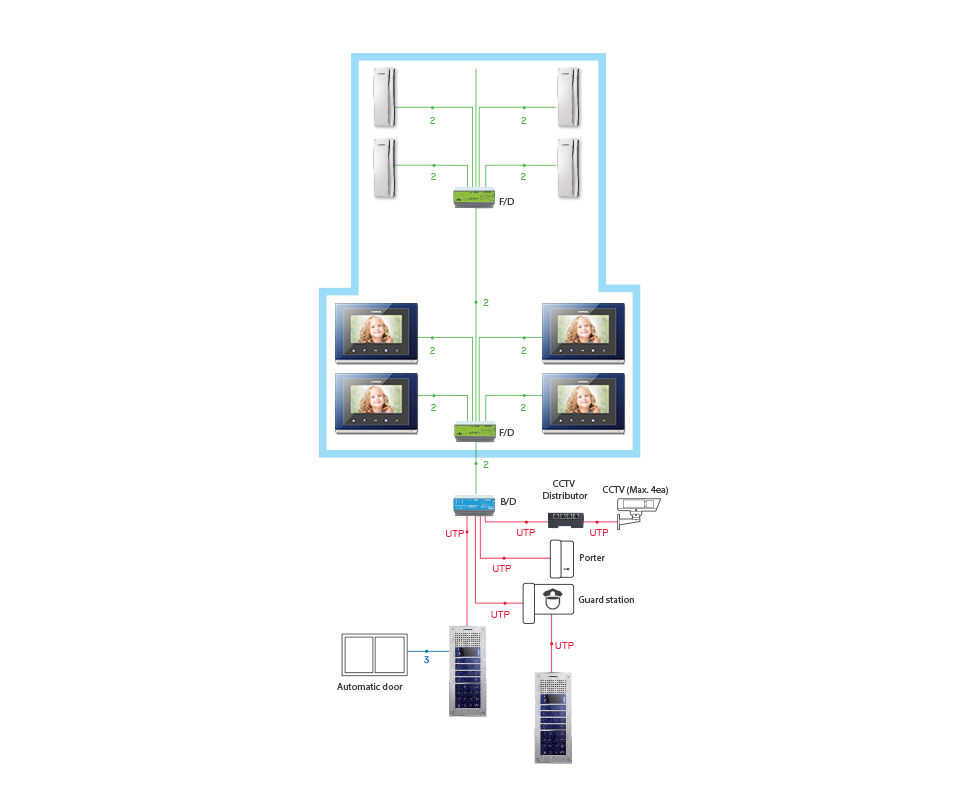 Small apartment (UTP)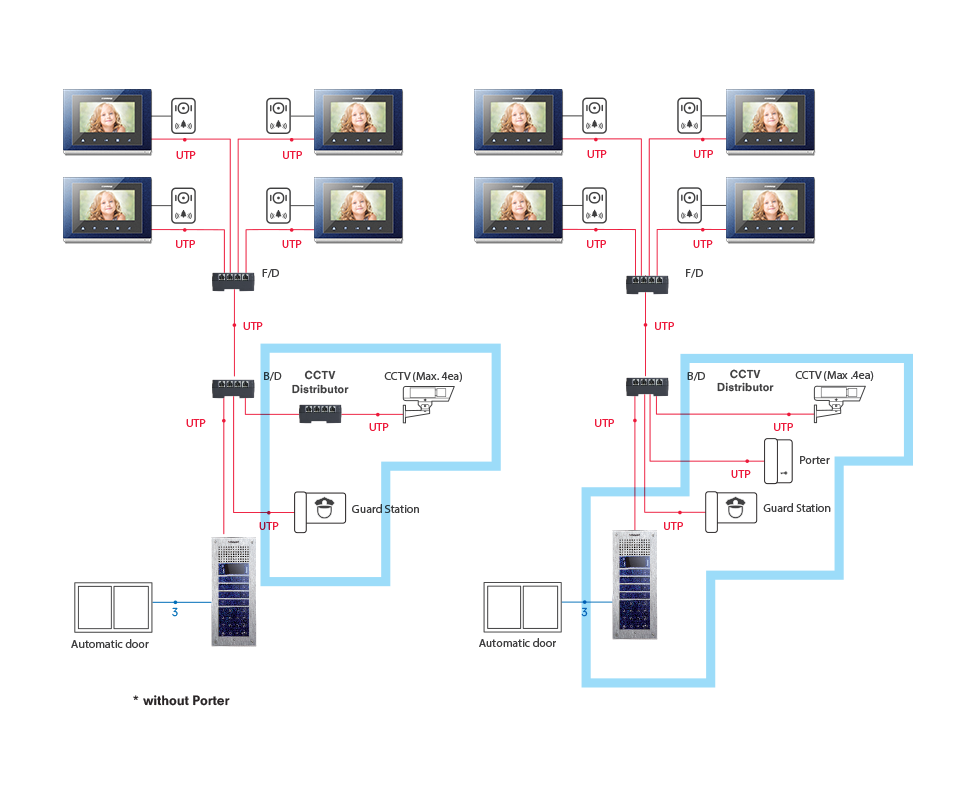 Apartment Complex