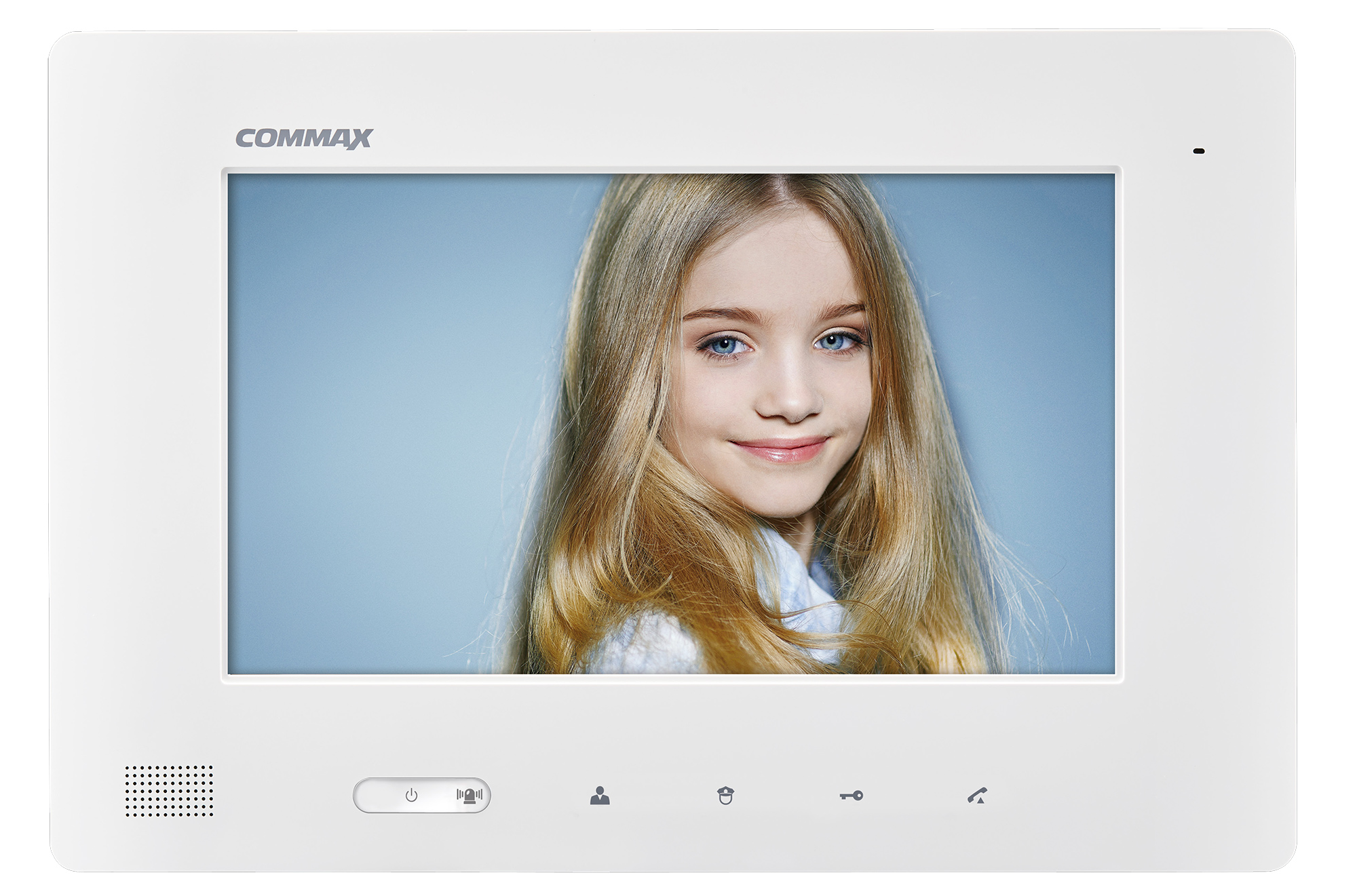 SMART HOME
MONITORCDP-1020ID
It has a full touch panel with user-friendly GUI, providing easy access to various entertainment functions. Furthermore, it is integrated with energy management system, security system, and healthcare service to provide "SMART LIFE".
COLOR(CASE/WINDOW)

WHITE/WHITE
SILVER/SILVER
FEATURES
EMS (ENERGY MANAGEMENT SYSTEM)

It is possible to monitor the energy status on a real-time basis.

ENHANCE CONVENIENCE FUNCTIONS

Searching for various contents from public facilities and connect.

CONVENIENCE

touch-screen with userfriendly GUI application and various convenience functions enabled.
FUNCTION
10.1 inch TFT LED display
Touch-screen with user-friendly GUI application
DID function
Security function & Light control
Energy Management System
Users can connect remotely, via their smartphones
SPECIFICATION
Power source

DC14V, 1.8A

Power consumption

Standby : 560mA, Max.: 1.4A

Mount type

Flush-mounted type

Operating temp.

0°C~40°C

Wiring

Guard/Lobby : Common 10 wires+ 5C2V
Coaxial cable(2 Wire) Door Camera: 4 wire

Distance

Individual entrance : 50m(0.65Ø)
Guard station : 1km(0.65Ø)
Public entrance : 300m(5C2V)

Dimension(mm)

318(W)×215(H)×18(61)(D)
INSTALLATION
Unit: mm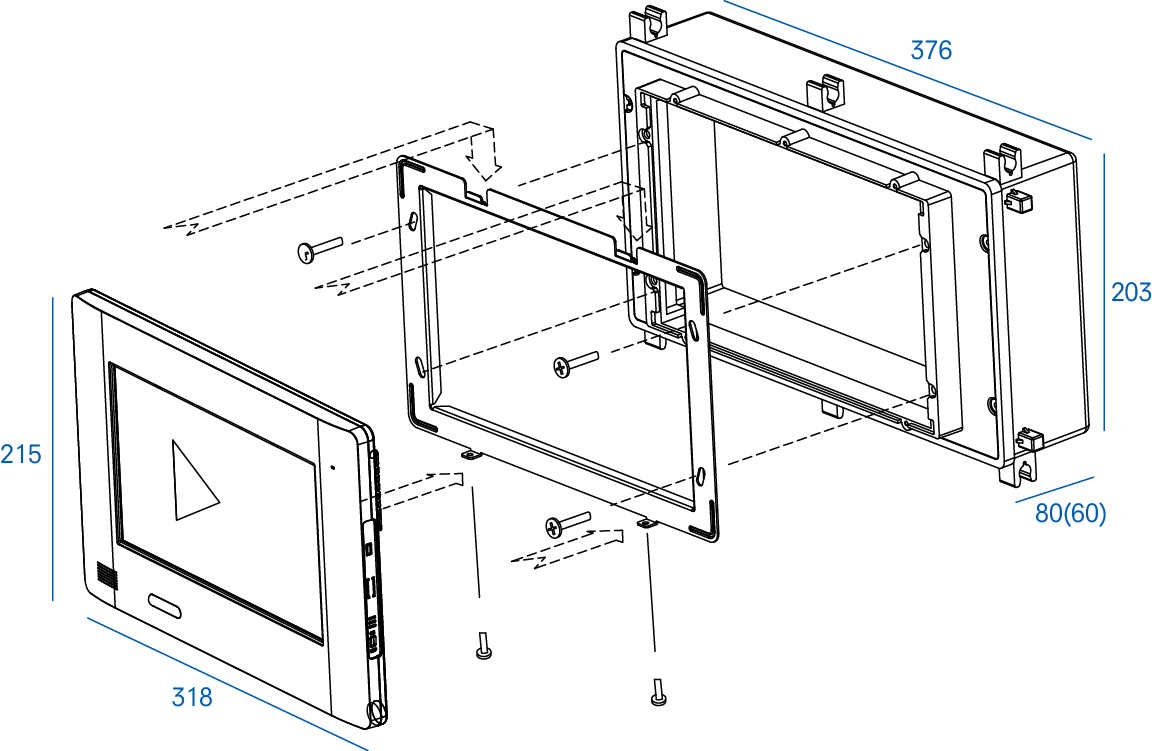 WIRING DIAGRAM

ACCESSORY
ACCESSORY
CONTENTS
QUANTITY(EA)
Connector
CONN. (bilateral) 2P×250mm
CONN. 2P DC POWER 250
1
1
Wall bracketmounting screw
FHM 4×20 NI

4
Product fixingscrew
PHM 3×6 NI

2
Bracket
1