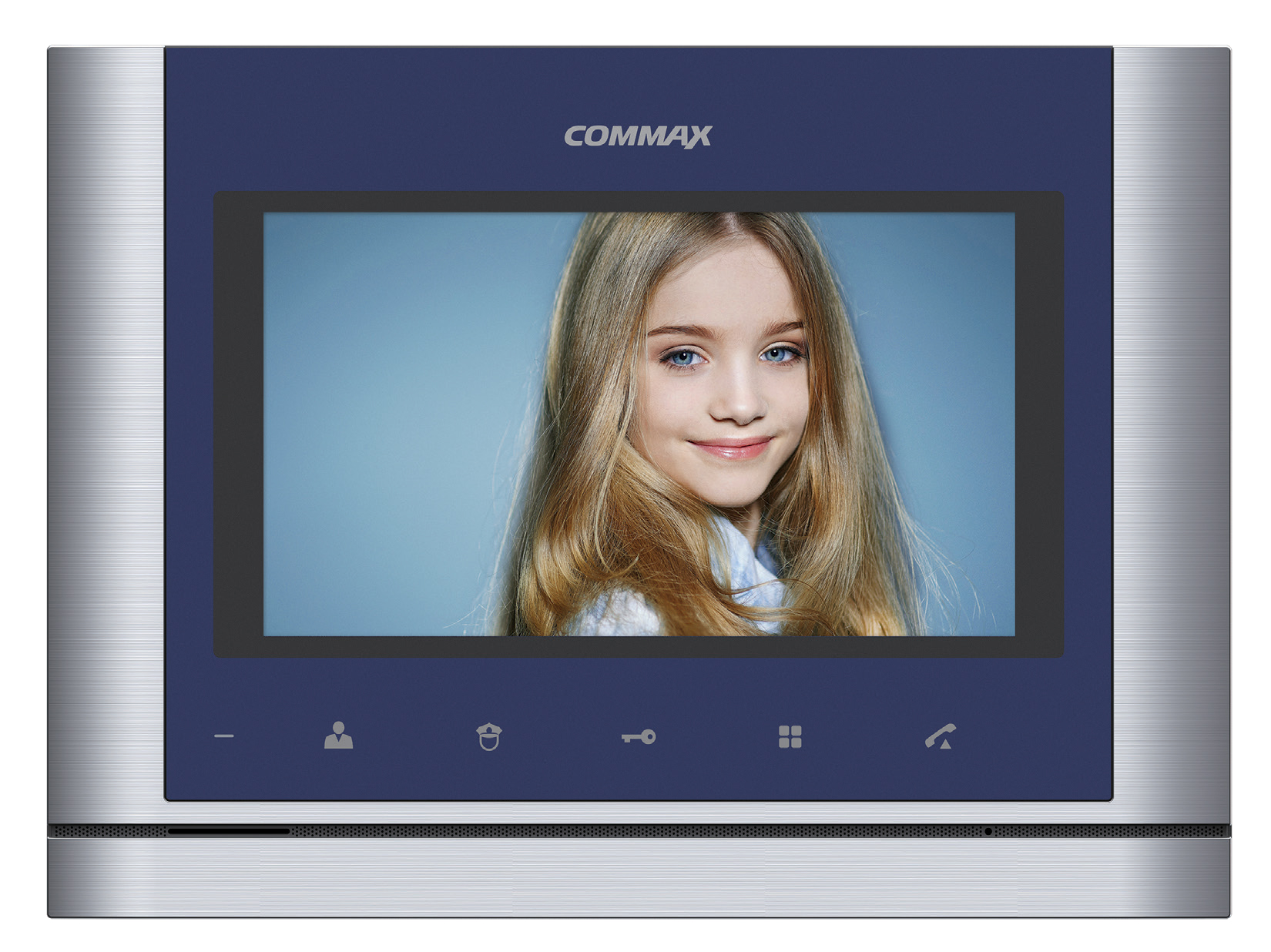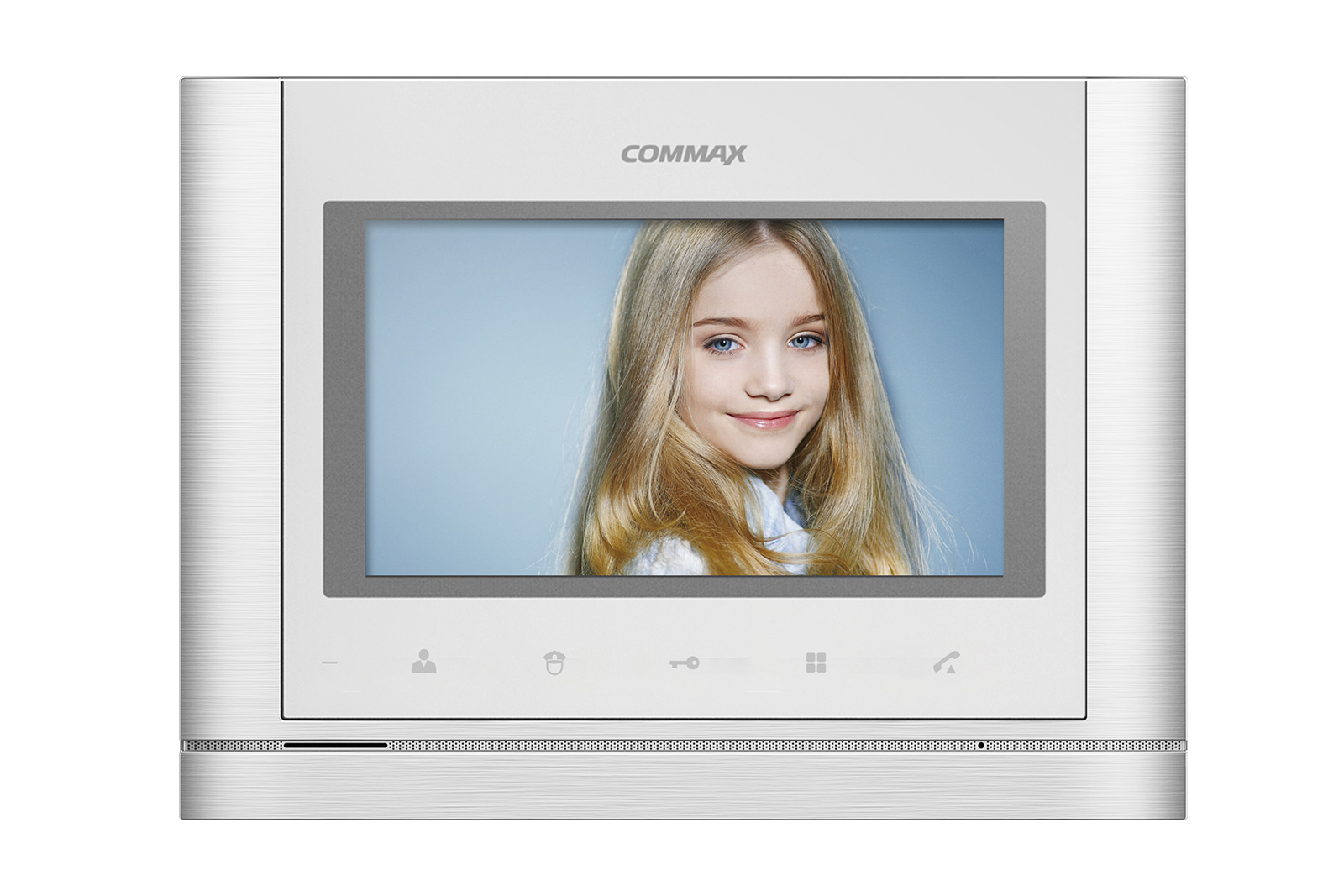 GATE VIEW | GATE VIEW MONITOR
CAV-70MG+
CAV-70MG+ is developed and optimized for small and medium sized apartment complexes.
COLOR(CASE/WINDOW)

L. SILVER/BLUE
D. SILVER/BLUE
WHITE/WHITE
W. PEARL/W. PEARL
D. SILVER/MIRROR
L. SILVER/MIRROR
W. PEARL/MIRROR
WHITE/MIRROR
WHITE/BLACK SMOG
L. SILVER/BLACK SMOG
D. SILVER/BLACK SMOG
VIVID METAL DESIGN

It creates luxurious atmosphere with a vivid metal design.

ENHANCED SECURITY

Enhanced security features provide a better-unmanned security and access control system.

CONVENIENCE

Touch-screen with user-friendly GUI application and various convenience functions enabled.
FUNCTION
CCTV Monitoring with VD-202G+ (Expandable up to 8 CCTV cameras)
7 inch LED Display
Video talk and door lock release enable

(both individual and public entrance)

Guard call & talk
OSD
SPECIFICATION
Power source

AC 100-240V, 50/60Hz

Display

7 inch LED Display

Mount type

Surfaced-mounted type

Operating temp.

0oC~40oC

Wiring

UTP(CAT. 5e)

Consumption

Max.15W

Distance

Lobby phone : 300m
Security office : 1Km

Dimension(mm)

244(W)×180(H)×18(D)
WIRING DIAGRAM