50 years of COMMAX, presenting the future of security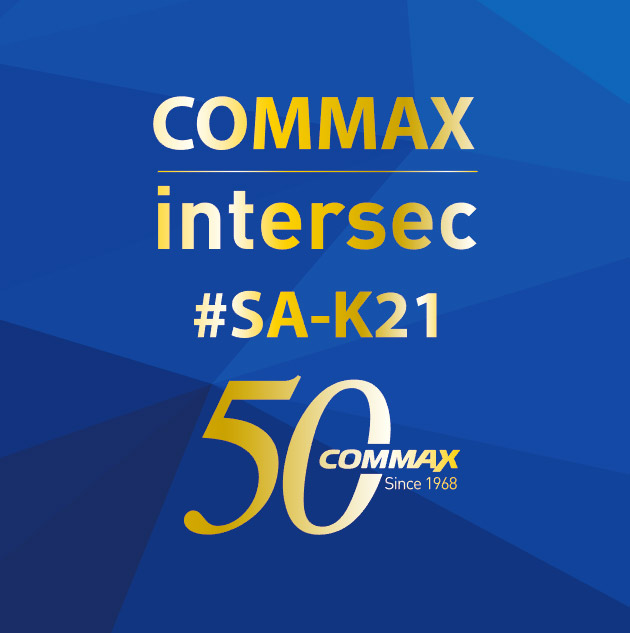 COMMAX, a smart home specialist for the 50th anniversary, has participated in the INTERSEC in UAE Dubai for 3days from January 21st. INTERSEC is the world's largest security products exhibition. Many companies come and promote the latest technology and flagship products. COMMAX is celebrating its 50th anniversary this year and preparing its products as a total security solution differentiating itself from others.
In the area consisting of security solution, CCTV applying face and object recognition technology is used to notify users when a suspicious person is detected at home. CCTV is monitored in real time, and a violence detection solution is implemented that can notify the local control center when a violent situation or symptom is detected, along with capturing the scene. It is expected to receive attention from the fact that it is possible to respond more quickly through real-time recognition and detection of dangerous situations.
COMMAX A.I. Home Demo Zone is also showing ANSWER and Smart Mirror based on integrated IoT service platform with A.I., which showed up at CES held in Las Vegas on the 9th. ANSWER and Smart Mirror are interactive UX with voice, which can work with 4 A.I. platforms to perform the functions. If the user says "Alexa, open the curtains", "Watson, I think the room is hot now" or "OK Google, turn off the lights," "Cortana, I'll go out", A.I. automatically opens the curtains, turns on the fan, and security mode. It is realizing the artificial intelligent residence which can grasp the user's intention and understand their context.
Commax's home IoT product, which allows users to make video calls and open doors with their smartphone anytime and anywhere, also emphasizes security features in accordance with the characteristics of the security exhibition. Visitors can experience both safety and convenience with Home IoT, which is applied to various fields recently such as a security function that warns the intruder detection to the smartphone immediately through the motion sensor, a function to smoothly adjust the temperature and humidity in the home before arrival, and a function to confirm the parking space in advance with IoT technology.
At the INTERSEC, the world's largest security exhibition, the COMMAX booth that show a secure and convenient future residential space, is located at Trade Center Arena / SA-K21.